Machine Shop – Intro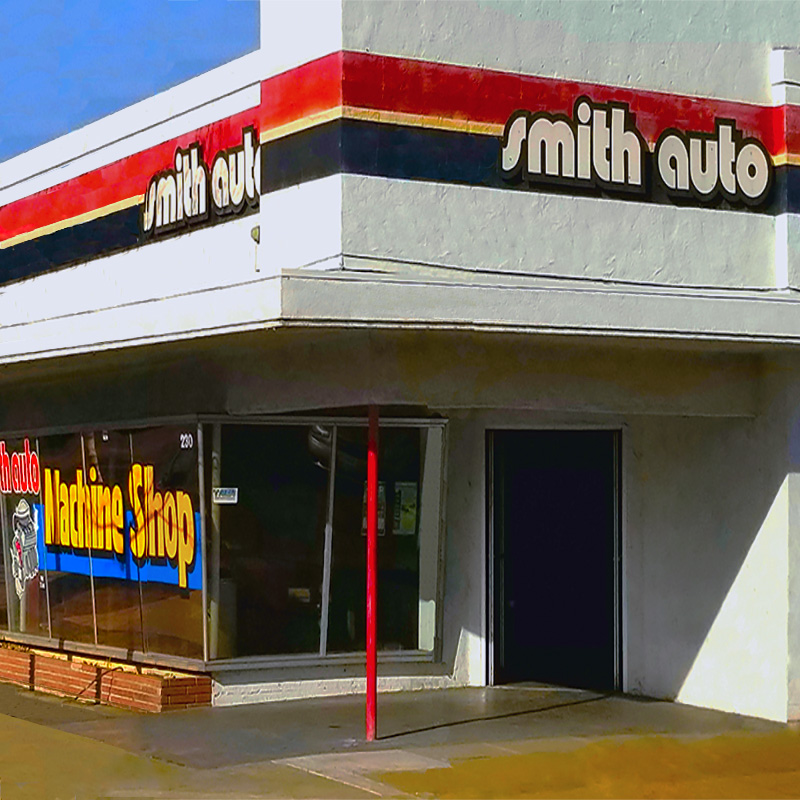 At Smith Auto, we put our knowledge and expertise together to offer you the best quality machine shop services. Our highly trained machinists are ASE certified and are members of AERA, the Automotive Engine Rebuilders Association. This gives us access to the PROSIS database, which provides technical data, specifications and service bulletins.
Feel free to call or stop by our machine shop in Dinuba. We're open Monday through Friday from 8:00 AM to 5:00 PM and closed on weekends.
Dinuba Machine Shop • (559) 591-3000
Machine Shop – Content
Services
Cylinder Head Reconditioning
Complete Valve Seat and Guide Work for Early and Late model small diameter stem and head valves using Serdi and K Line systems. All tolerances verified by vacuum testing.
Pressure Testing using a submersible Axe Tester with a 360° view.
Surfacing done to O.E. specifications. Head Gaskets are application specific to finish and need to be within specs.
Straightening to restore cam alignment and minimize surfacing requirements.
Special Tooling and Training to recondition Diesel Heads with Pre Cups and Injector Tubes.
Crack Repair using the Lock N Stitch System, Tig Welding and Cast Spray Powder Welding.
Tear Down and Final Assembly using a Serdi Assembly Machine. This machine eliminates possible damage to delicate valve stem, guide and seal areas that hand tools may produce.
Block Reconditioning
Late Model Engines have light block castings that require specific tolerances and finishes. We have the Equipment, Tooling and Expertise to perform all block reconditioning to O.E. specifications in house
Complete Crankshaft Service Grinding, Welding, Straightening, Polishing and Wet Magnafluxing.
Engine Balancing
Complete Engine Reconditioning
We specialize in reconditioning Early to Late model Domestic and Foreign, Industrial Gasoline, Light Diesel and Air Cooled Engines.
General Automotive Machine Work
Brake Drum and Rotor Refinishing, Flywheel Surfacing, Bearing Press Work, King Bolt Rebuilding, Bushing Press Work, Manifold Surfacing, Parts Cleaning and Bead Blasting, Power Steering Pulleys R/R